Are you feeling stuck? Do you look at other people's lives and wonder why your life isn't as great? Do you feel like something is missing?
Whatever your current situation, you can find ways to change your life for the better if you take the time to pause, reflect, plan, and act — and remember to take care of yourself while you're doing it!

Illustration by Viktoriya Belinio from Ouch!
Take a moment to pause.
Let this sink in: you deserve to be happy and get what you want out of life, and that is true regardless of whatever has happened to you so far.
Breathe in that possibility.
Believe that you are deserving and that what you want is possible.
It may not be easy, but with time, effort, and intentionality, you can achieve what you want.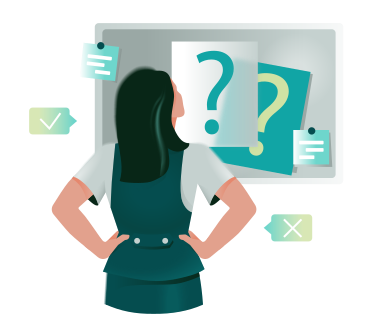 Illustration by Viktoriya Belinio from Ouch!
Where do I want to be? How will I get there?
Self-reflection can help you start your journey. Begin with gratitude for what you have.
Reflect on how you can improve each area of your life: health, job, career, family, friends, community, and hobbies.

What is holding you back from changing? The answer will determine what you need to focus on first. 
Negative mindset or attitude

Lack of money or resources

Lack of information

Lack of time

Feeling too shy
Note that some things may be out of your control.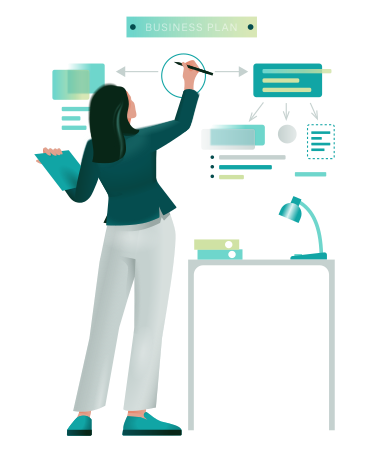 Illustration by Julia G from Ouch!
Brainstorm what you want in your life: write a list, create a collage, or start a bucket list.
What is realistic for now? Choose one thing you want to work on. 
What would need to happen for you to achieve this goal?

Is there something you want to do but don't have the necessary skills or resources? 

What can you do to start working on your plan?

Quiz
What would be a realistic first goal to work on? Select all that apply.
4. Put Your Plan Into Action
Illustration by Julia G from Ouch!
Find your community: surrounding yourself with people whosupport your goals can motivate you to continue.

Develop good habits: making big changes often starts with adjusting your habits.

Volunteer: helping others can help you get out of your head and feel grateful for all you have.
Remember: take baby steps each day, and you'll be well on your way to your ideal life!

Illustration by Icons 8 from Ouch!
As you work toward your big goals, make sure you take care of your basic needs.
Get enough sleep

Exercise

Eat healthy

Go easy on yourself. You may struggle or neglect your habits at times. That's okay! Any change worth making may involve difficulty.
Develop strategies to help you stay resilient even when things get hard.
Celebrate your achievements! Reward yourself as you achieve milestones. You are on your way to the life you desire!

Illustration by Icons 8 from Ouch!
Whatever your aspirations, there is probably someone who's had similar goals and found success. Find their stories!

Ready to change your life for the better? Start by reading one of the following books and Bytes for inspiration!
Your feedback matters to us.
This Byte helped me better understand the topic.
Get support to take action on this Byte