Do you like...
being organized

helping people

working with data, computers, and information

reading about health, science, diseases, and treatments
But don't like...
touching anyone

seeing blood and gross stuff

smelling bad odors

...then a Health Information Specialist might be a good career option for you!
What Is A Health Information Specialist?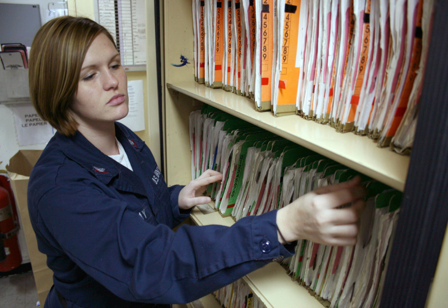 Health Information Specialists are stewards of health information.
They ensure the accuracy, usefulness, integrity, and protection of patient health information throughout a healthcare organization.
They have skills in:
data management

information policy

information systems

administrative and clinical workflows
Work Settings & Environment
Health Information Specialists do mostly computer and paperwork in clean office environments with relatively low noise.
They can be found in:
Hospitals

Clinics and doctor's offices

Insurance or pharmaceutical companies

Registries (cancer, trauma, vaccination, device registries)

Law or governmental offices

Research institutions
They may also work in home offices.
How Much Education And Training Do I Need?
Training
Most Health Information Specialists obtain a 2-year degree.
Associate's Degree

Bachelor's Degree

Master's Degree - Informatics
Certifications
Certifications bring greater credibility to the profession. The U.S. and Canada offer similar certifications.
Health Information Technicians

Certified Professional Coder

Registered Health Information Administrator
Health Information Specialists earn a good income with good health benefits if they work in a hospital setting. Physician's offices may offer slightly less but have more opportunities for flexible and part-time work.
In the U.S.
According to the American Health Information Management Association, Salary ranges from $45,000 to $75,000 (US) per year.
In Canada
According to the Canadian Health Information Management Association, Salary ranges from $40,232 to $67,075 (CAD) per year.
Where can I find more information about this job?
Your feedback matters to us.
This Byte helped me better understand the topic.
Get support to take action on this Byte