Did you want to become a pilot as a kid? Now that you're an adult, it's time to figure out how to land this dream job!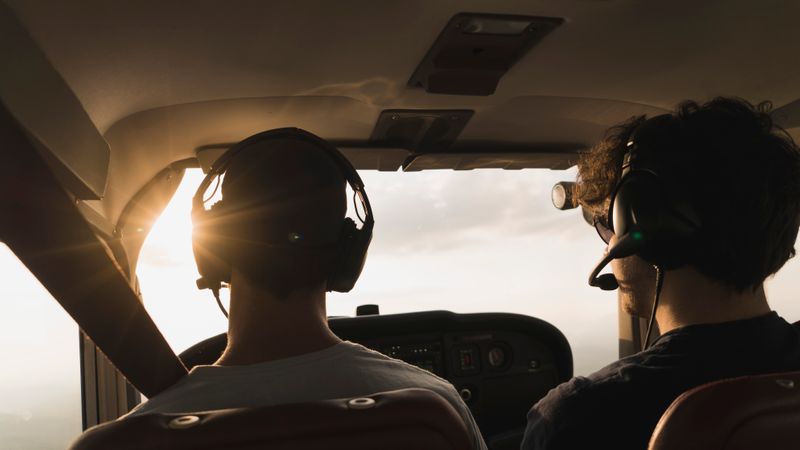 Where Can You Learn To Fly?
Aspiring pilots in Canada must go through ground school and flight school in order to pass their licensing exams and become certified.
Ground school teaches the theory behind flying (aerodynamics).
Flight school gives you the hands-on practical experience of flying a plane (in a flight simulator and later a real cockpit).
Quiz
Alex is researching becoming an airline pilot. She's confused between ground school and flight school. In flight school, Alex would learn...
Pilots rely on their vision, hearing and coordination every single day so obtaining a flying license requires a medical examination from a specialized aviation medical examiner.
The type of medical certificate you need will depend on the license level that you're working towards.
In general, the exam will involve tests in:
Hearing

Eyesight

Overall mental health

Overall physical health
To work as a professional commercial airline pilot in Canada, you must obtain three licenses:
1.

Private Pilot License
45 hours of flight training before the written exam.

Allows you to fly recreationally, not professionally.
2.

Commercial Pilot License
200-250 hours of flight training before the written exam.

Allows you to be compensated for flying!

Typical entry-level positions with this license include medical evacuation pilot, charter air taxi pilot, forest fire detection pilot.
3.

Airline Transport Pilot License
1500 hours of flight training before the written exam.

Allows you to operate as a professional airline captain on major or regional commercial airlines.

The highest level of aircraft pilot certificate.
It takes time, passion, and dedication to work as a pilot!
What Might A Typical Day Look Like?
Wake up at 4am to get ready for a day of flying!

Get to the airport an hour before boarding to complete pre-flight checks.

Brief the operating crew on weather conditions, flight time, and any important info regarding your flight.

Perform a takeoff, communicate with air traffic control.

Once you've arrived at your destination, you have an hour before your next flight. Grab some lunch.

Perform basic cockpit instrument maneuvers.

Always be mentally prepared for an emergency situation.

At the end of the day, you're off to your hotel for the night.
Every day as a pilot is unique, but twelve-hour shifts are not uncommon!
You love to travel and meet new people.

You don't mind being away from home for days or weeks at a time.

You enjoy taking charge (after all, you're responsible for the safety of 100+ guests in the cabin!)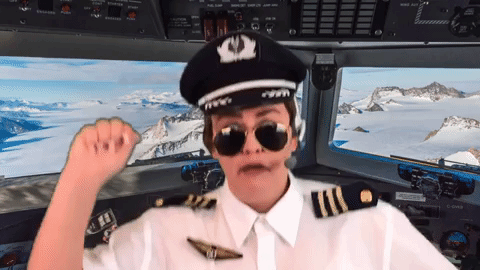 Quiz
Four aspiring pilots have applied to flight school. Which of these would make a great fit?
Look For Another Career Path If...
You thrive on having a set routine (i.e. working 9-5 on Monday to Friday).

You want a large income right away. Higher salaries are associated with experience and tenure.

You don't work well under pressure (pilots are responsible for critical decision-making daily).

Photo by Nicole Geri on Unsplash
Does a career in the sky sound like the right one for you?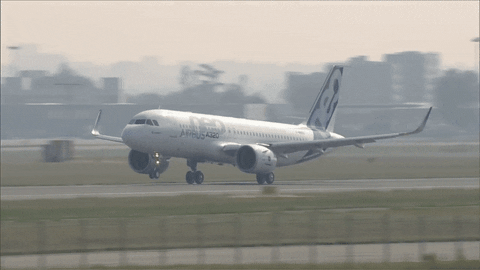 If you've always loved the feeling of freedom while flying in the sky, then becoming a pilot would be a rewarding and exhilarating career path to embark on. Here are some next steps to consider:
Your feedback matters to us.
This Byte helped me better understand the topic.
Get support to take action on this Byte