Did you know Google Docs has free resume templates? Whether you're looking for your first job or switching careers, Google Docs offers a variety of templates. The best part is they're completely free and easy to use!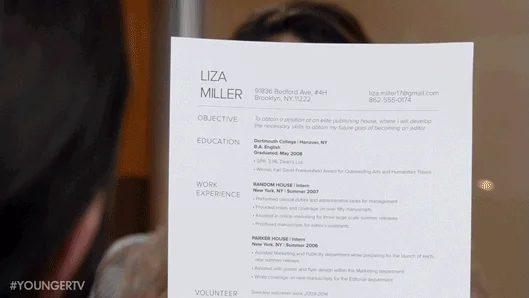 There are a few ways to get to Google Docs' resume templates:
Option #1
Go to Google Docs home page

Click on Template gallery in the upper right-hand corner

Scroll down to find Resume templates
Option #2
From the google docs home page, click on Blank under Start a new document.

2. Under File, select New and then click From template gallery.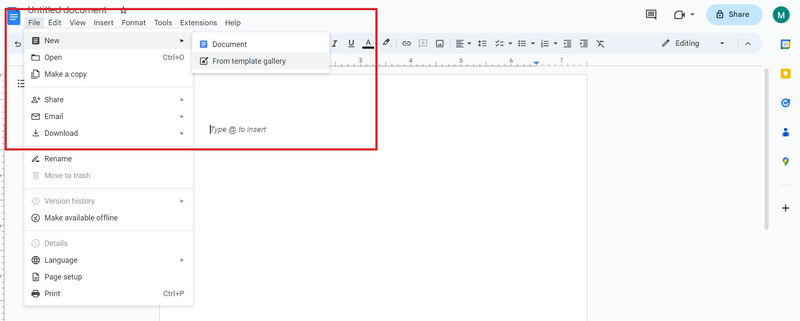 3. Scroll down to find Resumes templates
Option #3
Go to Google Drive home Page.

Right click on google drive, select Google Docs, then click From a template.
From a template" selected.">
3. Scroll down to find Resumes templates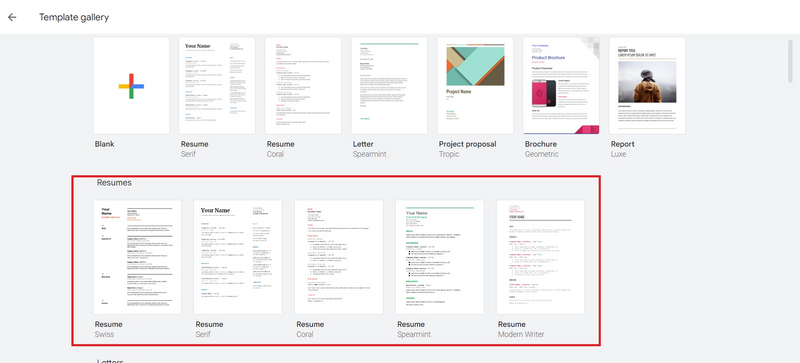 Explore the Template Gallery
Google Docs has 5 resume templates in their gallery.
Swiss

Serif

Coral

Spearmint

Modern Writer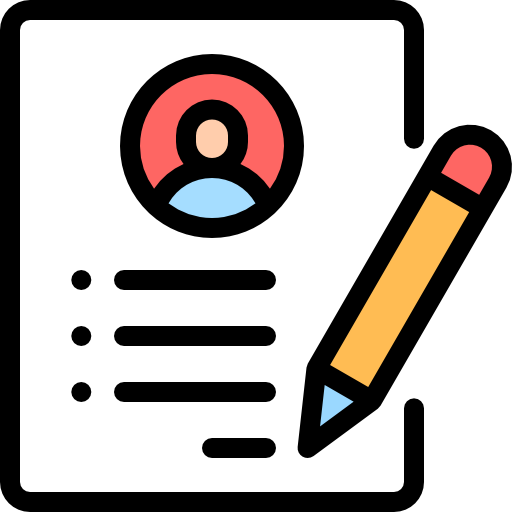 They generally all have the same information including contact info, education, experience, skills, and awards. They vary in what information is more highlighted than others as well as the format and location of the details.
For example, Serif has a section dedicated to languages that you can consider using if speaking different languages is a desired skill for your job.
Depending on what job you're applying for, you may go for a simpler straight forward design or one that's more colorful and dynamic. When picking a template, consider these questions:
Is the job I'm applying for a more or less creative position?

Is this template easy to read and follow by recruiters?

Do I want a chronological or skill based resume?

Does it scan well by ATS (Applicant Tracking System, a system that resumes pass through before even reaching a human)? You can this resume tool to check.
Once you select a template, you can start filling in your information. Don't forget you can also customize the template! You can change the colors, fonts, and much more, or you can keep the template as is. Check out this Byte on how to format your resume.
Quiz
Chris is applying for a visual arts teaching position overseas. He should look for a resume template that best includes what information?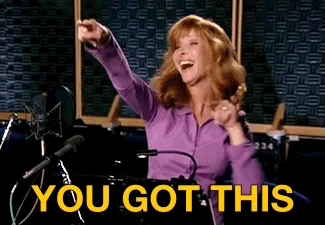 After reading the steps in this Byte, it's time to give it a try!
Your feedback matters to us.
This Byte helped me better understand the topic.
Get support to take action on this Byte