College is not the only path to success.
One alternative option is AmeriCorps (pronounced "Ameri-Core"). This is a national service organization, where members volunteer their time to help others.
There are 3 main programs:
AmeriCorps NCCC (National Civilian Community Corps)

AmeriCorps State and National

AmeriCorps VISTA (Volunteers in Service to America)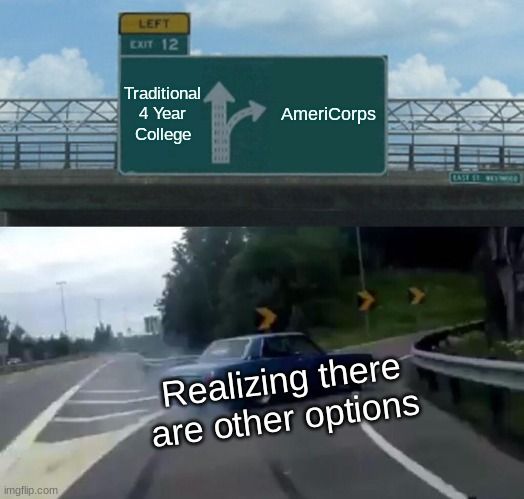 AmeriCorps members "get things done" by working in one or more of these focus areas:
Disaster Services

Economic Opportunity

Environmental Stewardship

Education

Healthy Futures

Veterans and Military Families
Members work with different organizations in the community to help improve people's lives.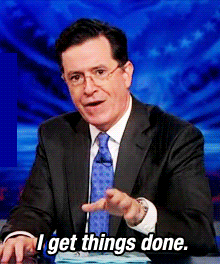 Quiz
Which program provides an education award at the end of service to help pay for college/student loans?
Who - For NCCC, there is an age range of 18-26 years old; for others, you just need to be at least 17 or 18 years old.
When - Usually about a 1 year commitment.
Where - For VISTA, State and National, you will apply to a specific organization/location; and for NCCC, you'll travel to different projects.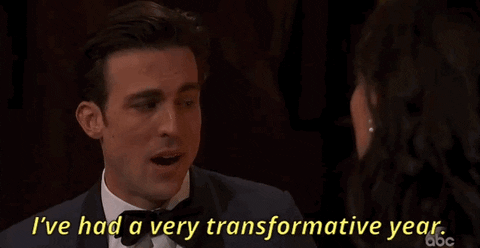 Quiz
Which program involves living, working, and traveling as a team of 8-12 people??
How Do You Know If AmeriCorps Is Right For You?
If you want to work hard for a cause you are passionate about at a non-profit organization, this may be a good path for you.
If you are looking for a high salary, keep looking; many members will live at home with parents or with roommates because the living allowance is not very high.
If you are excited to travel around the country, consider NCCC - which can also be better financially, because food and housing are included.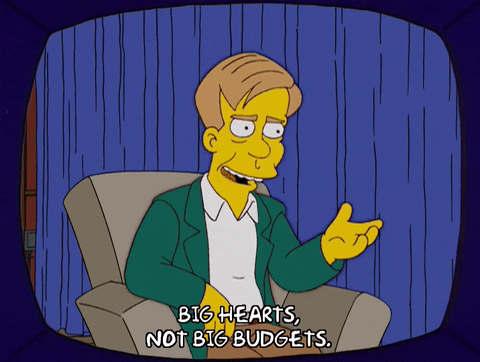 Quiz
Which program do you NOT get to choose your location?
AmeriCorps is just one of the many alternative options to a 4 year college experience.
If you are trying to figure out whether this is right for you, try one of these:
Check out their website.

Reach out to program alumni to talk to people who have done it already.

See if there are any local programs near you that you could visit and observe.
Your feedback matters to us.
This Byte helped me better understand the topic.
Get support to take action on this Byte