Preparing for IELTS?
As a former IELTS Speaking examiner, I understand the challenges that you may face when preparing for the speaking component of the IELTS Exam.
It can be daunting to speak in front of a stranger and answer questions on a variety of topics under time pressure.
You can achieve your desired score with some preparation strategies for IELTS speaking questions in Part 1 of the exam.
Format of Part 1 of the IELTS Speaking Exam
The IELTS Speaking Exam can be face to face or online via a video call if you take the new online IELTS Academic Test.
The duration of Part 1 is 4-5 minutes.
The examiner will ask you two types of questions.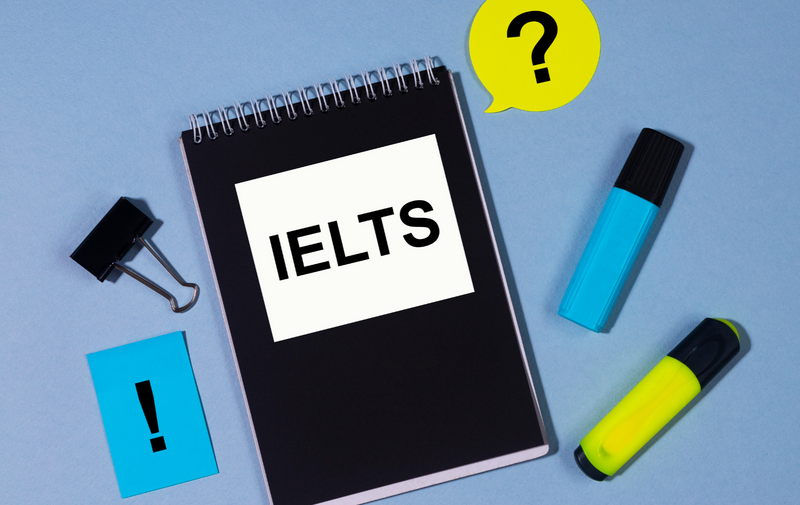 Free image from Getty Images
Type 1 — Personal Questions
Questions about you, what you do, or where you live.
The examiner might ask:
Do you work or are you a student?

Do you like your job? why?

Why did you choose to study this subject?

Where do you live?

Do you like where you live? Why?
Type 2 — Familiar Topics
Questions about familiar topics such as food, sports, watches, jeans, or vacations.
The examiner might ask:
Do you like to wear watches? 

Do you think a watch is essential for you?

Have you ever received a watch as a gift?

Why do people like expensive watches?
How to Answer Personal Questions in Part 1
The personal questions are designed to help the examiner get to know you and also to help you warm up for the following parts of the exam.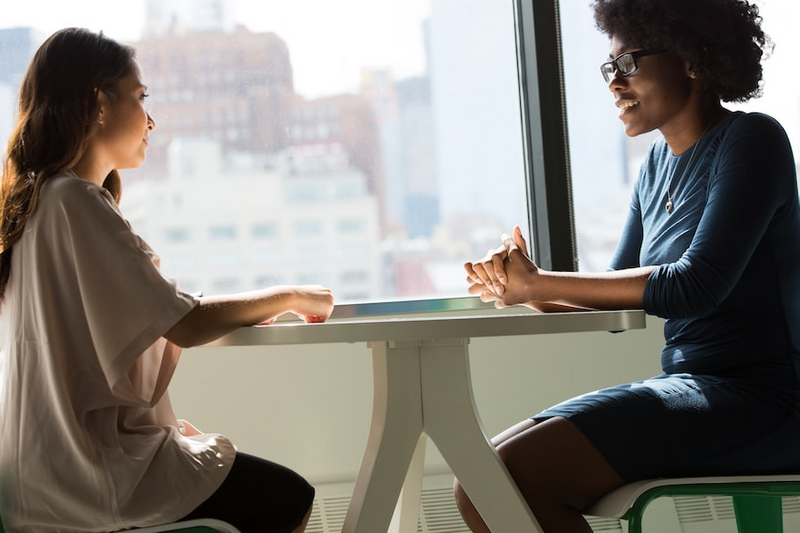 Image from Unsplash
Tips💡
Try to stay calm. Think of the speaking exam as a chat with a colleague at work. Relax and try to enjoy it.

Be honest with your answers. Saying the truth will help you sound more natural and fluent.

Avoid "Yes" or " No" answers. The examiner needs enough information to be able to assess your speaking ability.

Be concise. The examiner isn't looking for very long and detailed answers in Part 1. Keep your answers short and to the point.

Read the following question and think of the best response:
"What do you like most about your job?"
A. My colleagues. They're a great group and we work very well together because we cooperate rather than compete. 
B. My colleagues. We're a team of 10 and the team leader, Cecilia, is very good. She gets us all working well together, and we have a lot of fun at the same time. We work hard as well, of course, but I have a lot of laughs with my colleagues. 
C. My colleagues. 
Quiz
The best response is:
How to Answer Questions about Familiar Topics
Image from Unsplash
Tips 💡


Avoid memorizing answers. The examiner can detect it, and this may impact your final band score.

Avoid using advanced vocabulary you aren't comfortable with. It can increase the chances of making mistakes.

Avoid panicking if you don't understand a question or a word, politely ask the examiner to repeat it.

Avoid staying silent. Provide a relevant response based on the parts of the question you understand.
Part 1 Sample Questions and Answers
Free image from Shutterstock
To familiarize yourself with Part 1 of the IELTS Speaking Exam, listen to the audio below.
In this interview, the candidate was asked about himself and two more familiar topics: free time and animals.
Note:
how the candidate extended their answers giving reasons and examples for their opinion and ideas.

how the examiner asked "why?" when they wanted the candidate to extend their answer.
Access a transcript of the audio clip above: IELTS practice Speaking test 2 - part 1 | Take IELTS (britishcouncil.org)
Quiz
Why did the examiner interrupt the candidate by saying "Thank you" while the test taker was answering one of the questions?
General Tips to Improve Your Speaking Skills for the Exam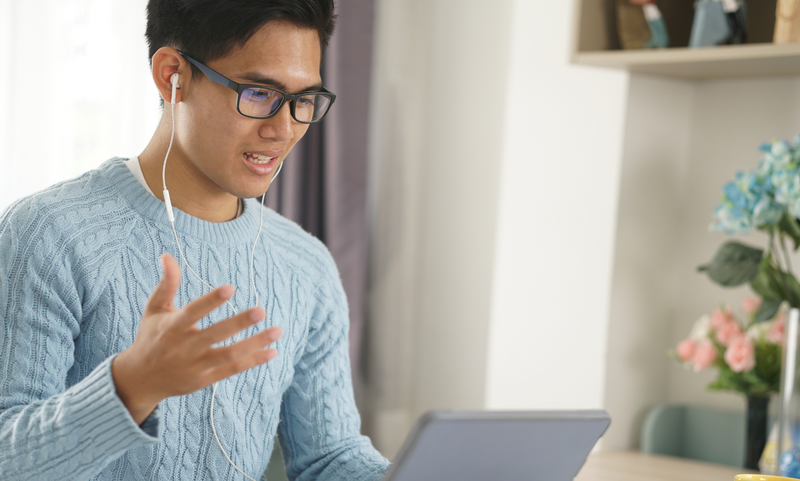 Free image from Canva
Tips 💡
Simulate exam conditions. Practice with a tutor, friend, or language exchange partner. Try to maintain eye contact and appropriate body language (similar to a job interview).

Practice answering questions without preparation. The exam will include some IELTS speaking questions that you haven't prepared for. Practice thinking on your feet and providing natural responses.

Record your answers. After recording, analyze and think about the changes you can make. Keep in mind that it may take time to correct mistakes, but consistent effort can lead to improvement.

Watch and listen to English language media. This can help improve your listening and speaking skills, as well as give you exposure to different accents and vocabulary.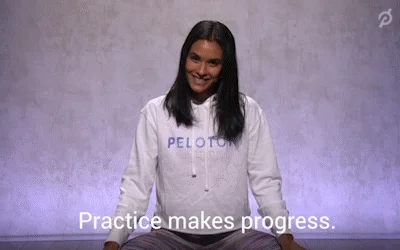 IELTS speaking questions aren't just about your language skills, but also about your confidence and ability to communicate effectively.
Take a deep breath, be yourself, and trust in your preparation.
Your feedback matters to us.
This Byte helped me better understand the topic.
Get support to take action on this Byte