Be like Leslie Knope (even though she would say "Be yourself")!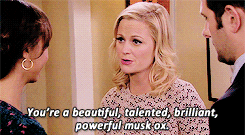 Leslie Knope is the main character from the TV show Parks and Recreation, an optimistic political satire.

As the heart of the show, Leslie is a complex, smart, and dynamic character.

Hard-working, successful, detail-oriented, ambitious, crafty, powerful, leader, emotional, decisive, authentic, friend, passionate, and goofball! These are only a few words to describe Leslie.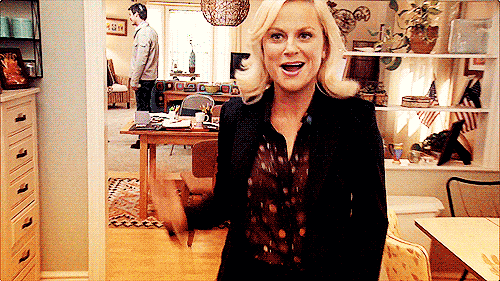 Leslie Knope cares 1000% about her job, friendships, and eating waffles.

It's easy to feel worn down, hopeless, jaded, or cynical, but Leslie wouldn't want you to give up.

It's easy to not try or not care, but Leslie proves that caring is the first step to doing anything meaningful!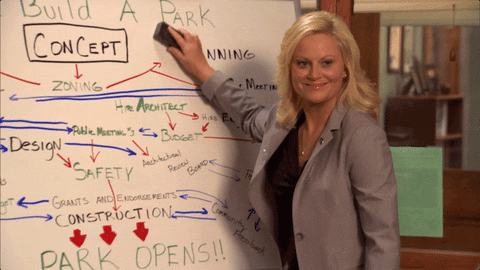 Create a Master Plan!

Prioritize, plan ahead, create a backup plan, and when you fail...start again!

Are you trying to convince someone your idea is good?
"If you don't have an argument folder you are 2 steps behind"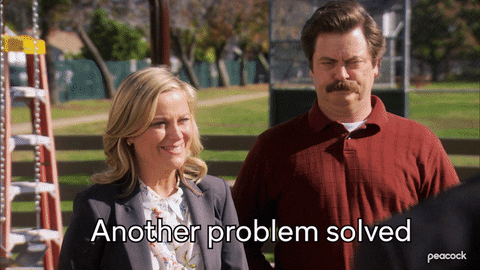 Leslie takes responsibility seriously, whether it's filling a hole in the ground, honoring Li'l Sebastian (a small horse), break dancing, or cleaning a river. That's why she's so successful.
Leslie accidentally weds two male penguins in love at the Pawnee Zoo. The ceremony causes backlash from homophobic local organizations, and Leslie takes a stand.
Everyone deserves equal rights! Standing up for good people (and penguins) is always rewarding.
Leslie fights corruption in the Pawnee government and does the right thing, even when the community disagrees with her.

She still isn't afraid to speak out against injustice in the city's best interest, and ultimately she wins out.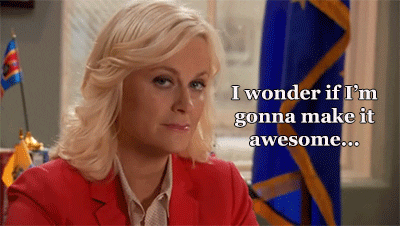 Think laterally! All problems can't be solved straight on, so start brainstorming. You may need a few binders to capture all the ideas.

Start your own holiday! Galentine's Day is February 13th, so celebrate your friends with breakfast!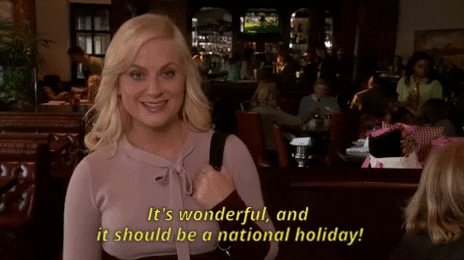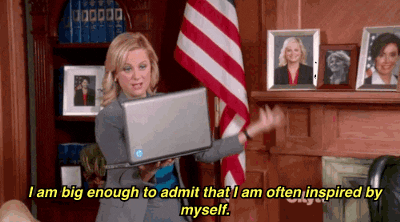 Leslie starts the show in the Parks & Recreation Department, becomes a council member, a leader in the Federal Parks Services, wins leadership awards, and possibly even becomes President.

Leslie looks to role models to find inspiration like Eleanor Roosevelt, Nancy Pelosi, Ruth Bader Ginsburg, and Michelle Obama.

Failure is a part of her success: losing an election, being recalled, or even budget cuts.

Sometimes we are all a Gerry/Gary before becoming a mayor!!!
Leslie Knope listens to her employees, and she helps them achieve their goals.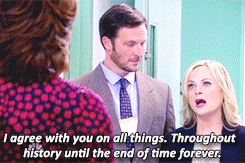 Leslie is an accomplished politician on her own, but she's always sure to look for support when she needs it. The rest of her department often has Leslie's back, proving that more can be accomplished through teamwork.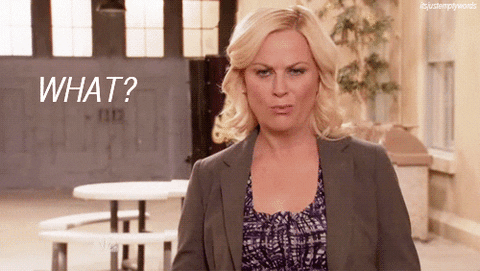 Eat your favorite food group: waffles! Take that walk. Buy the purse. Drink that snake juice. Leslie always made time for fun, and so should you.

Embrace your interests, hobbies, and passions. You'll never know when your Girl Scout knowledge will come in handy!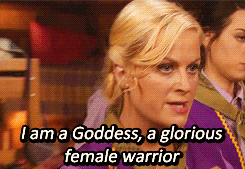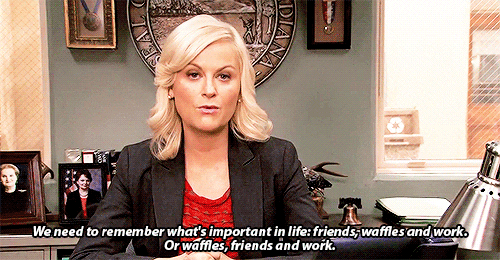 Your feedback matters to us.
This Byte helped me better understand the topic.
Get support to take action on this Byte