Do you get satisfaction from putting together a difficult puzzle? You might get the same feeling from solving a complex case.
Whether you're considering a career as an investigator or just curious about the job, this is the Byte for you!
Who are detectives?
They usually work in law enforcement bodies from the local level to the federal level.
They are also known as...
Investigators

Police Detectives

Private Investigators ("PI")
Detectives can focus on different specializations such as...
Homicide

Special Victims Crime

Cyber Crime

Financial Crime

Gang-related Crime

Robbery

Undercover Investigation
Where Can You Get Work As A Detective?
Police Force
Start work as a police officer, then pass an exam to earn a promotion as a detective.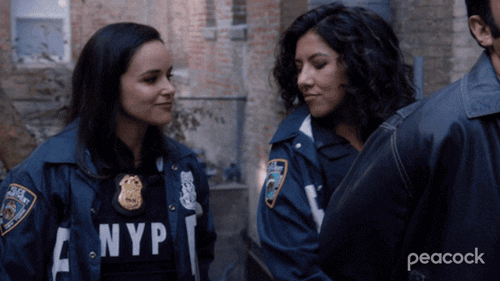 Private Company
Become a PI for a private company that specializes in investigation work.

PI's can help gather evidence of spousal infidelity, find missing people, and expose insurance fraud.

Provide bodyguard services and perform background checks
Solving case can take a few hours to many years and is usually spent analyzing documents, photographs, and files. They may also:
Conduct interviews with witnesses or suspects; examine records
Collect and document evidence
Observe the activity of subjects
Participate in the apprehension of criminals
You may think the job is this...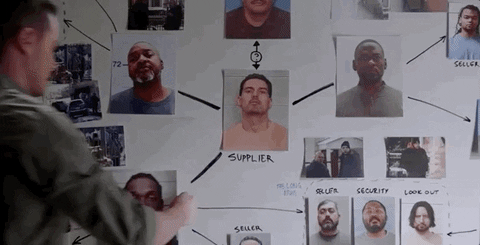 But it's probably a lot of this...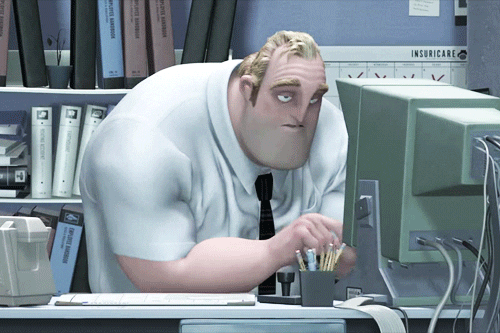 The work may feel tedious, but the job can be rewarding because you are solving crimes and bringing resolution to victims!
The Average Pay In The United States And Canada
🇺🇸 $86,030 in the United States  
Take the police detective test required in your area — many PI's are also former police officers
Get a PI license — this will depend on the local credentialing requirements
Degree in criminal justice, criminology, sociology, or a related discipline — while not required, it may assist in higher salary or career development
What would make someone love it?
You're curious. You always ask why something happened. This is helpful in identifying the motive of the crime.
You're patient and you don't mind tedious work. The job requires a lot of reading/analyzing information and filing detailed reports.
You can act quickly. You may encounter a situation where someone's life is at risk.
What would make someone hate the role?
You like clear "right" and "wrong" answers. Some investigations won't ever be concluded due to a lack of evidence.
You don't enjoy talking to others. Detectives may conduct interviewing witnesses, victims, and potential criminals, to gather information.
Does it sound like you want to be a detective?
YES!! You can gather more info by...
Your feedback matters to us.
This Byte helped me better understand the topic.
Get support to take action on this Byte