You're headed to a party at someone's house. You are greeted at the door by the host when you arrive.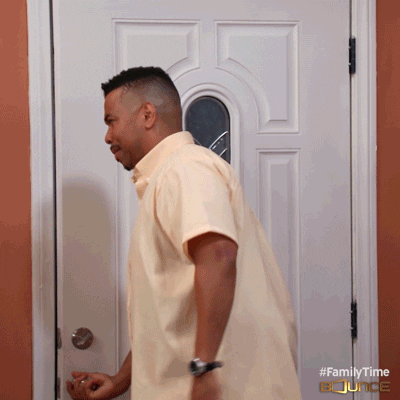 You introduce yourself to anyone you don't know and mingle with groups of people based on the conversations you're interested in.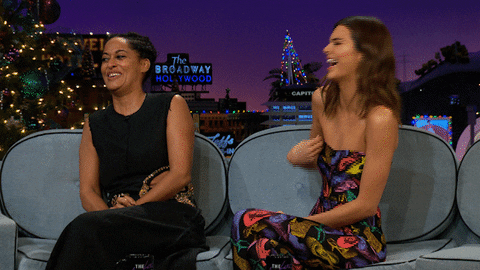 That's Discord in a nutshell: a virtual community space for folks to gather and chat using text, voice, or video!
Use Discord on a:
Phone app to send text-based messages or have a casual chat

Computer app while gaming with friends

Web browser to access Discord on a public computer
Servers Are Just Different Parties
On Discord, a "server" is a self-contained community brought together for a specific purpose.
Join servers that match your interests and goals:
Working on your resume? 📝

Obsessed with RuPaul's Drag Race? 💃

Learning a new language? 🌍

Want to connect with Rumie learners? 🦉
There's likely a server for it!
You can make your own server, but to get into an existing Discord server you'll need an invitation! A friend can invite you to their server and vice versa.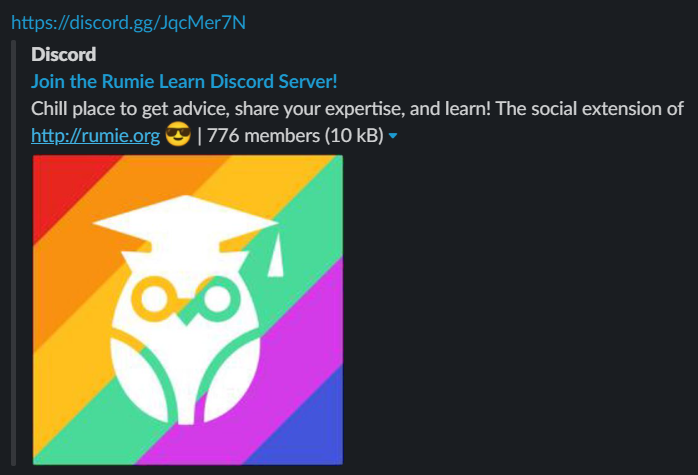 A server invitation sent to someone on Slack.
Sending in an invitation is easy! Some servers might offer a set link in a designated channel for you to copy. Others will allow you to make your own: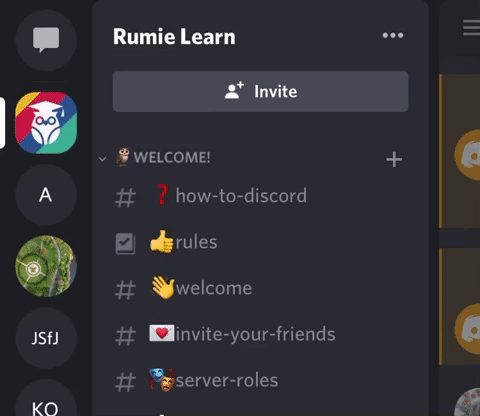 A server is divided into channels based on topics of conversation.
#text-based-channels have a chat bar to type text into. You can @tag other members, start threads to keep conversations together, and send images or GIFs, too!
🔊voice-based channels can also use video and screen sharing, and take place in real-time.
Check out the channel description to find out what you can do there!
This short video shows a user navigating Discord channels on mobile:
Some servers allow you to add roles for yourself by reacting to a designated message in a text channel. Roles can be used to organize a server's users by interests.
A role shows up as a badge on your Discord user profile, and if someone @tags your role you'll get a notification (or "ping" in Discord-speak).
Very handy if you want to know when time-specific events are happening, such as a game night or workshop!
You may notice some users on the server are given the role of "Bot". These are not real people, but rather AIs that the server owner "invited" to the server from an external website.
Discord servers make use of bots to:
Keep the server safe with security features 🔐

Automate tasks such as welcoming new users 👋

Make the server fun with extra features 🎶
Many servers have a designated #bot-commands channel so you can input commands and call up bots to help you or do fun things like play music!
Search bot commands online for bots available on a server to find out what they can do.
ALSO SEE:
A fun bot feature that many servers use turns Discord into a game! As you send messages you gain XP (experience points) and increase your level as a user.
Increasing levels can unlock bonus roles or give you extra privileges on the server, and you can use bot commands to find out where you stack up on the leaderboard!
This server grants users a new role every 5 levels they rise on an owl theme, and allows them access to more channels.
The user list is divided to indicate who is at what level!
Quiz
Marcie has just joined a server dedicated to illustrators. Which channel should she visit first?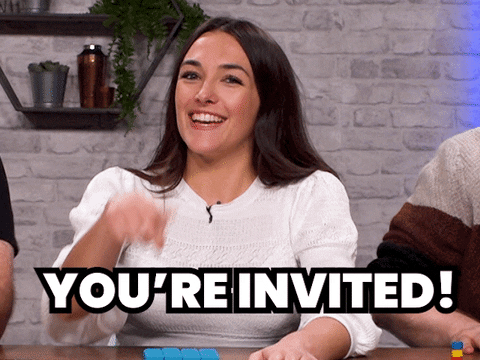 Ready to join a virtual community on Discord? Join the Rumie server to get support with developing life and career skills from your Rumie peers!
You already have all the tools you need to get started.
Your feedback matters to us.
This Byte helped me better understand the topic.
Get support to take action on this Byte