Starting a business?
The business life cycle is a business blueprint that can help you as an entrepreneur:
make decisions with proper planning and preparation

build stronger and more successful businesses based on lessons learned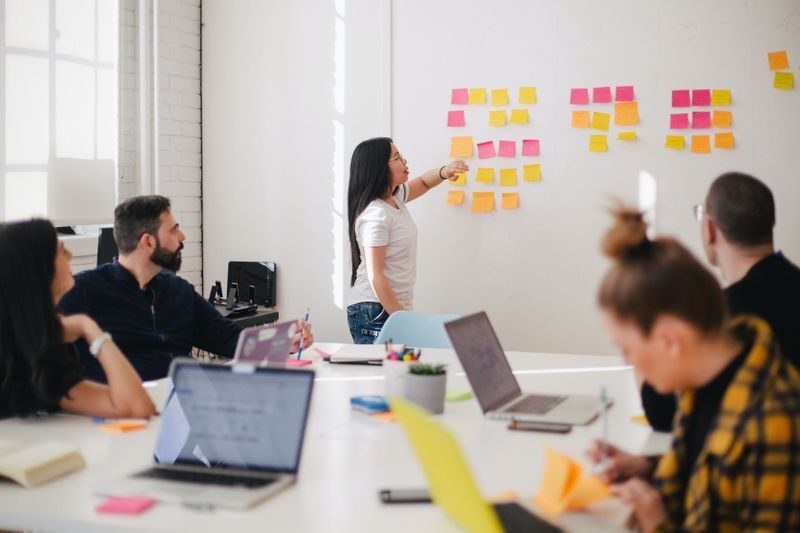 1: Launch — the "infancy" stage
A startup forms the foundation for its success with a careful business plan by the founders, who invest in:
research and development

equipment, technology, and marketing tools

staff, headquarters, and offices
2: Growth — the "adolescent" stage
The business is looking for ways to increase its profits through marketing, sales, and scaling.
3: Shakeout — the "adult" stage
Revenue usually slows because of competitors who offer the same or better services on the market.
4: Maturity — the "crossroads" stage
The business is still making a profit but it's a good time to revisit the business plan, and either adapt or stay the course.
5: Decline — the "end of the road" stage
The business can make the decision to find a new purpose or leave the market entirely.
How The Business Life Cycle Really Works
Launch — Lucid Motors
Its product is ready to go

Demand is increasing

Accessible in more & more countries
Growth — Rumie
Scaling up to a wider audience

Finding more partnerships

Building brand identity and awareness
Shakeout & Maturity — Apple
The company is fully grown

The product is popular in the market but fighting off new competitors

Sales have peaked and then slowed down
Decline — Kodak Pharmaceuticals
Transitioned from film production to bankruptcy

Change in strategy to stay afloat

Took a grant from the US Government for pharmaceutical manufacturing
Quiz
Which business should consider a new business plan?
Maria owns an Information Communication Technology (ICT) firm with 25 employees and has been building a huge clientele. The firm is now making a profit thanks to a high market share and strong brand campaign.
Maria's investments in technological devices, recruitment of employees, research and development, and physical space are paying off. She's very happy with her business decisions and lessons learned so far.
She's now looking for opportunities to expand the firm.
Quiz
What are the next steps for Maria's firm?
Your feedback matters to us.
This Byte helped me better understand the topic.
Get support to take action on this Byte