Country music without lesbians?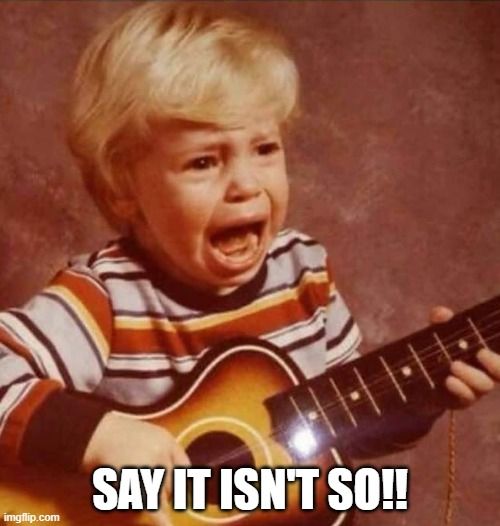 If you think country music and lesbians don't go together, think again!
Many lesbian music artists have found success in the genre.
These 6 women have forged different paths to country music success and have paved the way for more LBGTQIA+ artists to follow.
This 1960s artist was the first openly lesbian country singer.

While her fans were not aware, she was never in the closet to her producer or others in the industry.

Most of her love songs were non-gendered.

For each love song to a man, she negotiated to record any song of her choice.

She opened the first lesbian bar in Nashville, The Hitchin' Post .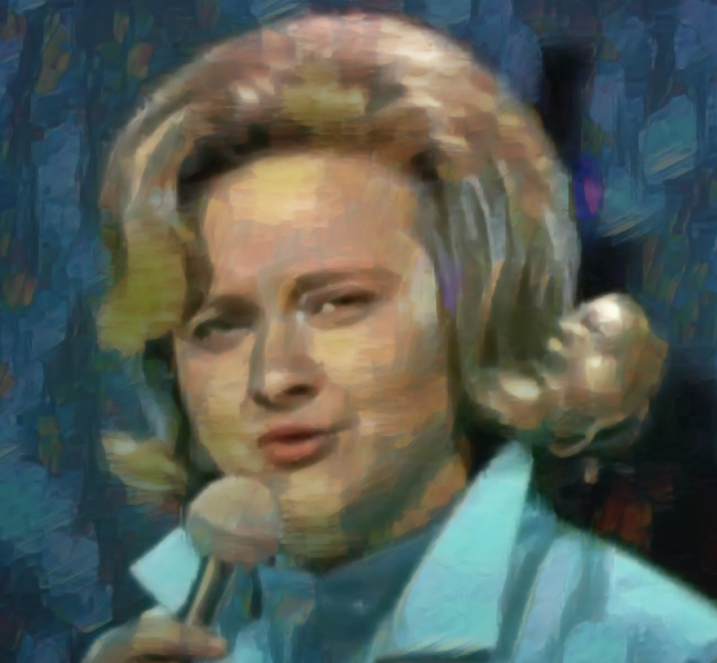 Impact
Wilma demonstrated the power of negotiation to expand representation and freedom of creative expression.
Explore the music
Self-reflection
What is one thing you're not happy with and could use negotiation to improve?
Before coming out in 1992, this legendary artist already had an androgynous style.

Her country hits have won Grammy, Juno, Academy of Country Music, and Canada Country Music Association awards.

She found greater success by leaving Nashville and its good ol' boy network .

She has been a long-time activist for the LGBTQIA+ community, HIV/Aids care and research, and animal rights .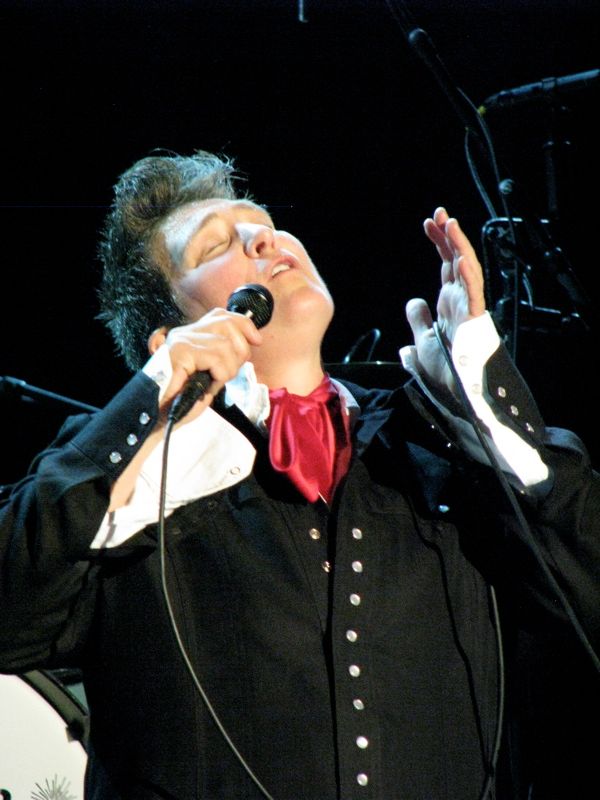 Art knows no prejudice, art knows no boundaries, art doesn't really have judgment in its purest form. So just go, just go .
Impact
k.d. demonstrated how self-expression and success are not limited to single paths or structured boxes.
Explore the music
Crying, with Roy Orbison, Grammy winner for Best Country Vocal Collaboration

Luck in My Eyes, from the Grammy-winning album for Best Female Country Vocal Performance Absolute Torch and Twang
Self-reflection
Identify one thing you've been struggling to achieve. What other paths could you try?
Fearing her sexual orientation would kill her career aspirations, this ACM award winner had 10 years of success before coming out to the country music industry and the public.

After realizing she needed to come out publicly for her own mental health, Wright began working on projects that would help her come to terms with her sexuality.

When her record sales dropped in half after coming out, she financed her 2016 album I Am The Rain with a Kickstarter campaign.

Her story is chronicled in her memoir Like Me and a documentary Wish Me Away .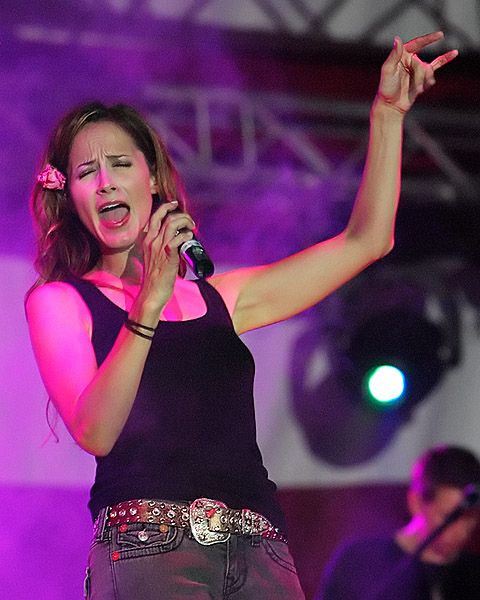 I hear the word 'tolerance' — that some people are trying to teach people to be tolerant of gays. I'm not satisfied with that word. I am gay, and I am not seeking to be 'tolerated'. One tolerates a toothache, rush-hour traffic, an annoying neighbor with a cluttered yard. I am not a negative to be tolerated .
Impact
Chely demonstrated the power of fan-based support and of healing through sharing your story.
Explore the music
Self-reflection
What part of your story have you been holding in? Identify one person you could share it with.
This country music award award-winning songwriter has written for well-known singers like Kacey Musgraves, Miranda Lambert, Keith Urban, Darius Rucker, and the Band Perry.

She frequently collaborates with Shane McAnally, a top gay country music songwriter.

Also a solo country artist, Clark has received 12 Grammy, ACM, and CMA award nominations plus a GLAAD Media Award nomination.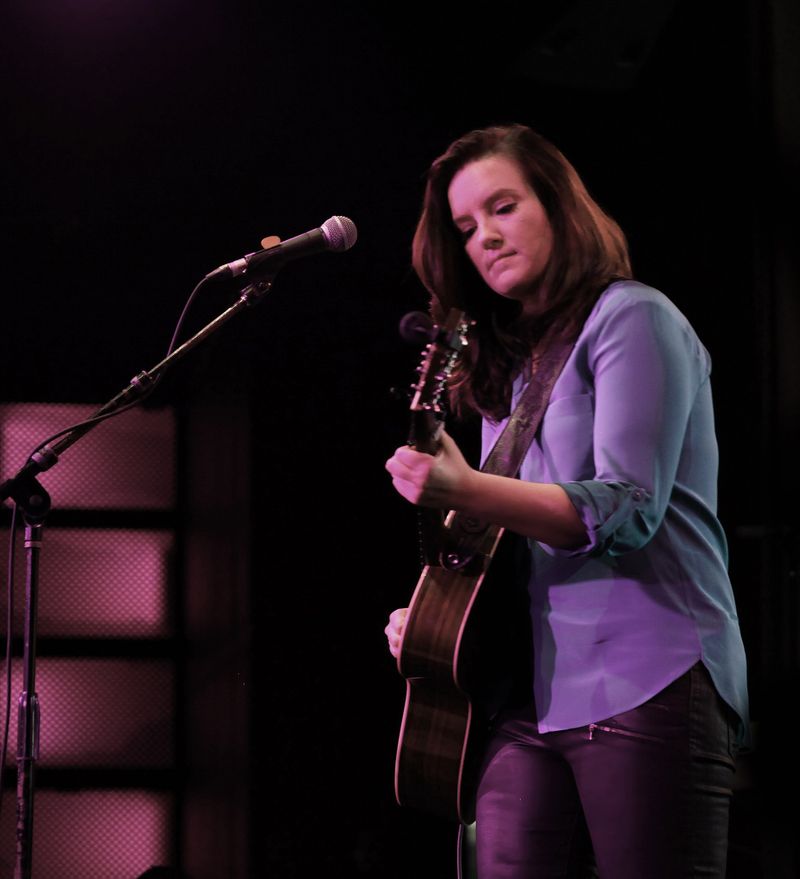 There have always been a lot of gay people in country music, they just haven't been open about their personal lives...All kinds of people love country music, and they should be able to see themselves represented with who's singing it.
Impact
Brandy demonstrated that different perspectives and approaches to art and creativity can be successful.
Explore the music
Self-reflection
What is one thing that you've put off doing because it's not the usual path?
This versatile artist is a Grammy winner for best country album and song, and a CMT Music Award winner.

To encourage voter participation in the 2020 election, her collaboration with Alicia Keys on A Beautiful Noise reflected women from different walks of life coming together with a universal message of hope and empowerment.

A fierce activist, Carlile uses her platform to encourage equality by sharing snapshots from her own life with her wife and children.
I've gone through all sorts of vocal phases, from pop to blues to R&B, but no matter what I do, I just can't get the country and western out of my voice .
Impact
Brandi demonstrated the ability to stand in your roots (be true to yourself) and explore beyond them.
Explore the music
Self-reflection
What from your family, cultural heritage, or past experiences gives you strength and allows you to grow?
This Grammy-nominated artist describes her music style as Southern Gothic alt-country blues.

She describes herself as a funny-talking, sci-fi-loving, queer black.

Kiah sees her music as a means of increasing the visibility of Black creators

She recorded her album Wary + Strange three times with three different producers before she was happy with it.

Amythyst is one of several artists featured on Songs of Our Native Daughters, which aims to shine new light on African-American women's stories of struggle, resistance, and hope .
[I am] focusing on what I enjoy doing and finding people that support that regardless of what their sexual orientation or their race or gender are, and really creating a community of people that want to hear good music .
Impact
Amythyst demonstrated the value of perseverance and bringing all your identities to your career and creative endeavors.
Explore the music
Self-reflection
What is one way you can incorporate your different identities into your work or creative outlets?

Are you feeling inspired by these women's contributions to society?
Here are ways you can make your own impact on social change:
Your feedback matters to us.
This Byte helped me better understand the topic.
Get support to take action on this Byte