Did you know that

69% of buyers accepted calls from new salespeople in the past year?
Mastering the cold call is essential for successful salespeople.
A cold call is when a salesperson reaches out to a customer they haven't had contact with before.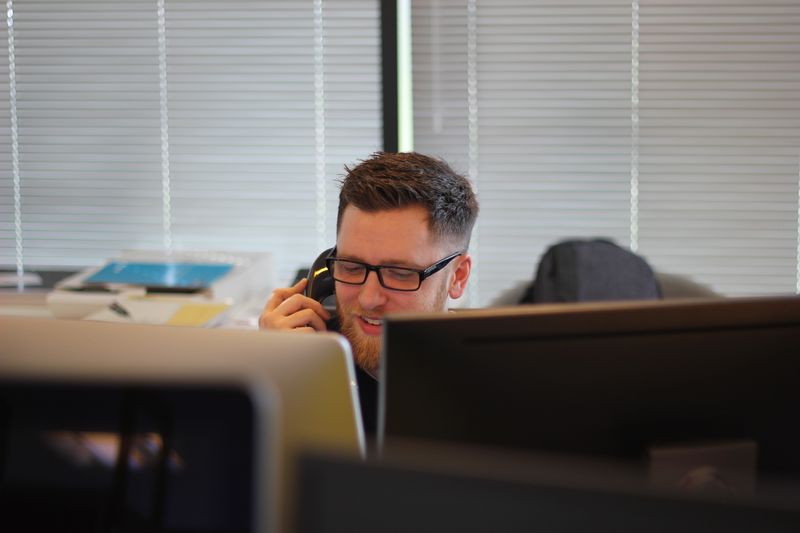 On a cold call, you only have a few seconds to grasp the attention of your potential customer.
Plan but don't script what you want to say. This way you'll come across as authentic instead of rehearsed. Know your talking points and work off of those.
Do some research on your prospect. See how you can tailor your message to appeal to their particular goals.
Quiz
How should you do research on your leads?
Below are some guidelines to keep yourself focused and your prospect engaged:
Focus on your prospect, not on yourself.

Be clear on how your product or service can meet their needs.

Keep the prospect engaged with leading questions - don't ask anything that can be answered with "yes" or "no".

Be considerate of the person's time - this should be a short interaction.
Quiz
What aspect of the pitch should you be focused on during your cold call?
This is an example of a sales pitch.
Since it's your first interaction together, it is important not to be pushy.
Treat this like a first date where you want to make sure you have a good time and not scare them away if you lean in for the kiss.
Once you are in the closing stages of the call, thank them for their time and try to set up a follow-up meeting. It is crucial that you set up a time before the end of the call because they will likely forget if it is not confirmed.
Quiz
What must you do before ending the call?
Practice by doing a roleplay of a cold call with a friend!
Remember, do not be discouraged by rejection. Rejections are a part of the process and they are an opportunity for growth. As you make more calls, you'll gain more experience and begin to learn what tactics do and do not work for you.
Learning how to make an effective cold call will help with other facets in your life not only in sales. These skills are highly transferable and will help you become more successful in all the things you do!
Your feedback matters to us.
This Byte helped me better understand the topic.
Get support to take action on this Byte