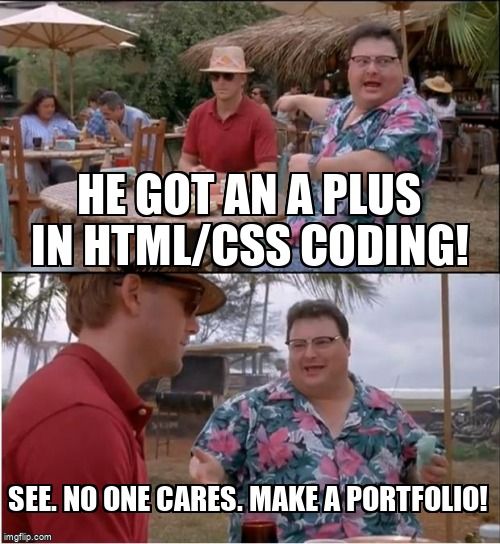 Being asked to provide a portfolio as part of a job search is increasingly more common, especially for programmers, designers, and developers, among other fields - sometimes more so than providing information about your degree !
Managers want to see applied examples of your knowledge. But what if you're starting your job search and your portfolio is empty?
Polish School Assignments
You likely already have content to add to your portfolio from your classwork:
Take a project that you turned in to get your awesome grades,

implement valid feedback from your instructor or peers,

and put it in your portfolio!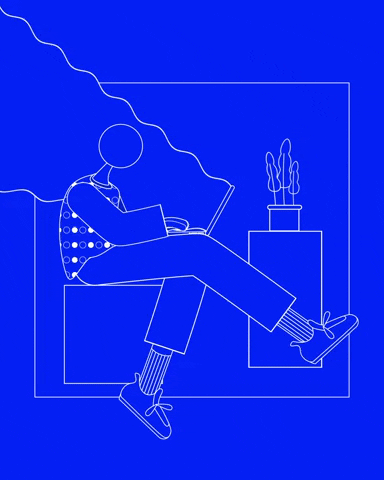 Quiz
You have a project that you think would be great for your portfolio, but your grade wasn't that great on it. Your professor provided feedback on how it could be an "A+" project. What should you do?
Search within your networks to find design challenges:
Submit a piece to active challenges and use the feedback to improve on it before putting it in your portfolio.
Use the prompts from a challenge or a design-a-day list, even if it's not currently active.

Put it in your portfolio!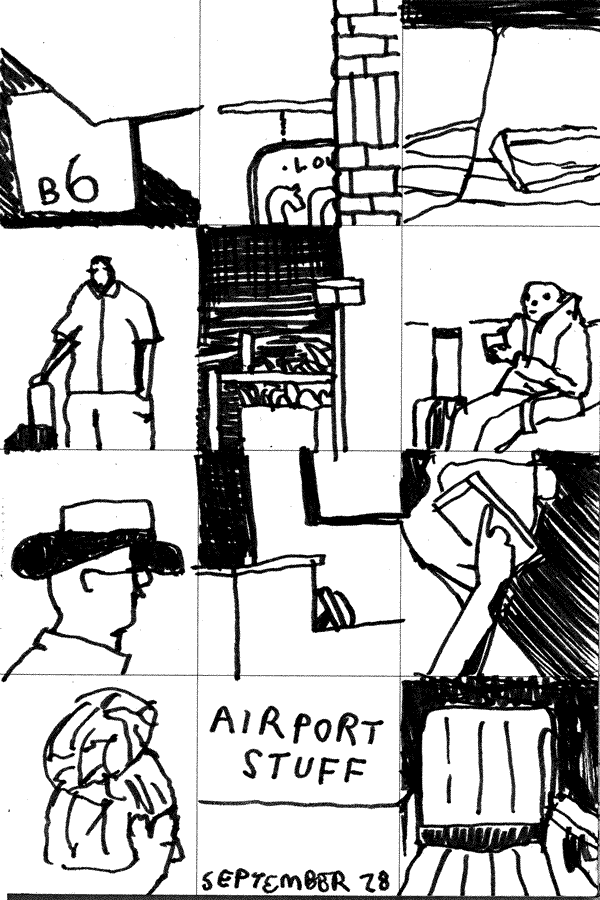 Organizations need skilled volunteers!
Reach out to a group you want to support.

Briefly outline what support you can provide with your skills: build an e-learning course, update their website, design a logo, manage a social media presence, etc.

Let them know you will put it in your portfolio.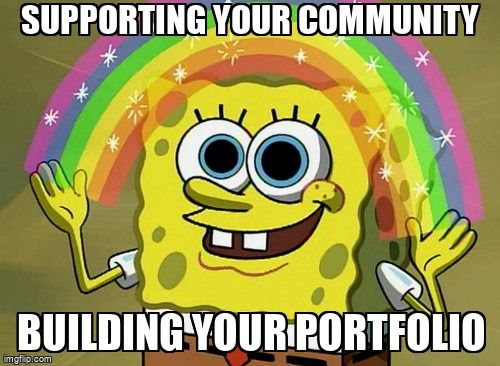 Propose A Better Solution
Remember all those times you say "I could do better!"?
Do it!
Build a better magazine ad for a new potato chip flavor.

Storyboard better training for that internship you had.

Write a better article about your favorite amusement park ride.

Put it in your portfolio.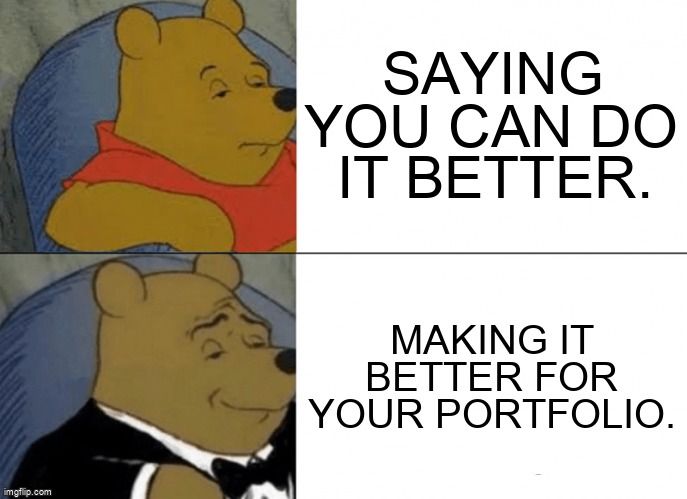 If you don't have clients yet make your own! Build your own fictional project brief.
You have full control, so make something that interests you!
In the brief, include:

who your client is

what they need

why they need it

any other information you would ask for in your design process

Design what your "client" asks for.

Put both the client brief and the finished product in your portfolio!
Example brief 1:
You: A graphic designer interested in marine invertebrates

Client: An aquarium

The ask: Five Instagram-ready images for a new nudibranch exhibit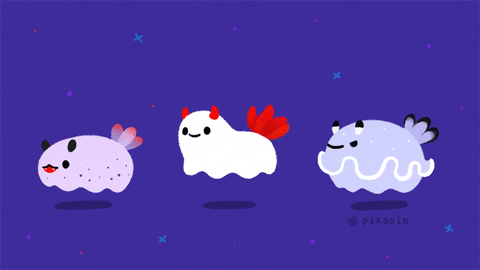 Example brief 2:
You: An app designer interested in solar power

Client: A manufacturer of house-mounted solar panels

The ask: An app for a homeowner with limited technical knowledge to monitor the home's panel's energy collection, efficiency, and repair status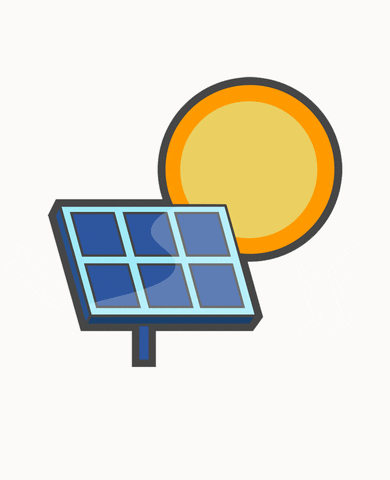 Realize Not Everything Must Be A Final Product
Building pieces for your portfolio seems intimidating: building a scope, outlining, making the final product, testing, etc.
It's ok to have any of the following:
scoping documents

storyboards or wireframes

minimum viable products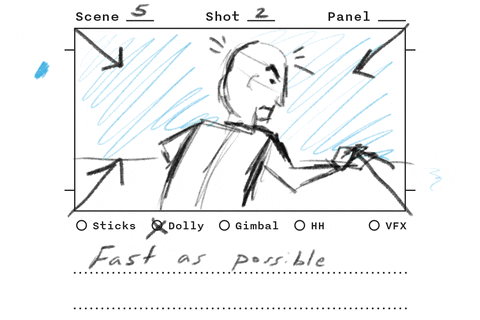 Just get it in your portfolio!
Quiz
You're in school and want to start applying for jobs after your graduation, which is in 6 months. What can you do to make an impressive portfolio?
Great is good; done is better.
A portfolio is a dynamic creation.
If a piece isn't perfect, that's ok: just put it in your portfolio! Then improve it or replace it with something newer and better.
To get started on your portfolio today: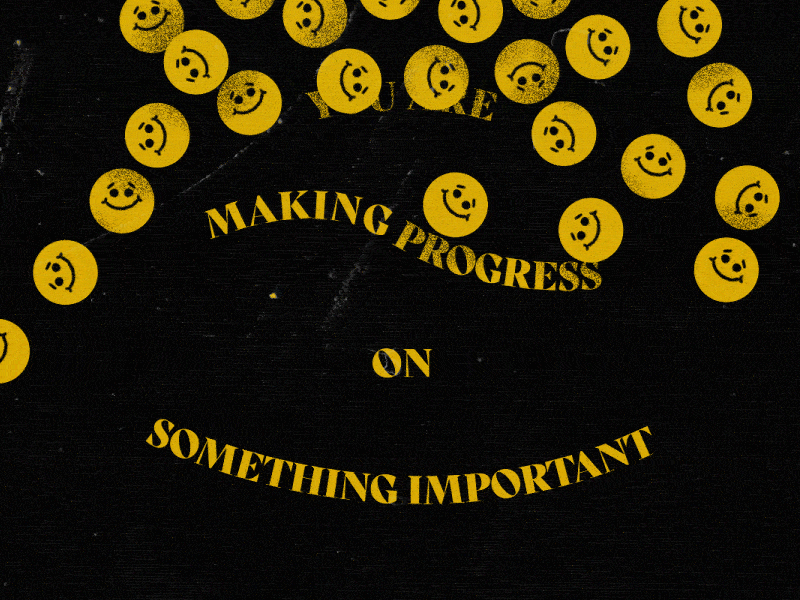 Your feedback matters to us.
This Byte helped me better understand the topic.
Get support to take action on this Byte