Is your organization launching a product? Celebrating an award? Or promoting an event?
A press release will help get the word out. A press release is an official announcement that an organization gives to journalists and influencers to spread through their networks.
Getting a busy journalist to read your press release and find it worthy of sharing required artful writing and attention to some essential elements.
Write An Attention-Grabbing Headline
A good headline tells readers what the story is and why they should care — and it does this in one line or less!
Dog-on-the-Move Inc. Launches First Roller Skate for Dogs

Global Dog Shoe Company Produces Mobility Device for Pets
Keep the headline simple and direct.

Include the organization's name.

Choose dynamic action verbs like "announces," "launches," "celebrates," or "transforms" instead of linking verbs like "is."

Include a subheading if you need to expand on the headline.
Organize Information In An "Inverted Pyramid"
Journalists use the inverted-pyramid structure to write articles.
Start with the most important, newsworthy details at the top.

Order the remaining details in decreasing importance, with the least important details at the bottom. 
The widest part of the pyramid, or the first paragraph, needs to answer the five W's — who, what, when, where, and why. In answering why, explain why the information is relevant to the reader.
The all-important lead or lede is the first line or sentence of the main content and contains the essential information.
Try to keep your lead between 15 and 45 words.
This September, Dog-on-the-Move Inc.'s new roller skates for arthritic dogs — Woofwheels — will hit stores across North America.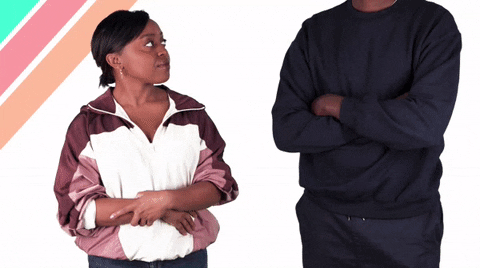 Keep your release short and make it easy for busy journalists to skim. Consider separating facts and figures into bullet points.
Typical press releases are usually a page long, with two to four paragraphs.
The bottom of the press release includes your organization's standard boilerplate, or "about us" statement. The boilerplate states what the organization does and what it stands for.
About Dog-on-the-Move Inc.: Dog-on-the-Move Inc.is a luxury dog shoe company founded in 1999. It sells high-quality, fashionable shoes, slippers, and boots for a variety of dog breeds. Dog-on-the-Move Inc. has received three Golden Bones from the Pooch Fashion Awards.
The bottom of the press release also includes relevant contact information, such as an email address, phone number, and social media links.
Quiz
Maria is writing a press release to announce the launch party for a new product from her bath soap company. She should:
Your feedback matters to us.
This Byte helped me better understand the topic.
Get support to take action on this Byte