"I have a dream..."
Does this line sound familiar?
It comes from one of the most famous speeches in history, given by Dr. Martin Luther King Jr. on August 28, 1963.
In this speech, Dr. King spoke up for equality and freedom, sharing his dream for people to be able to live free of racial discrimination.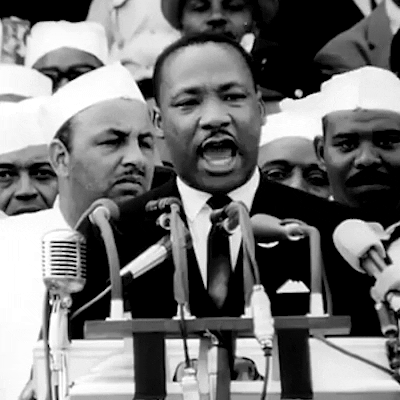 Even when he wasn't standing at a podium, Dr. King was an inspiring leader to many, and his influence still inspires to this day. What can we learn from his example?
Darkness cannot drive out darkness; only light can do that. Hate cannot drive out hate; only love can do that.
Martin Luther King Jr. was known as a strong advocate for non-violence.
Despite facing hate and violence towards himself and those around him, he didn't fight back with weapons, but with the power of words and peaceful protests.
Dr. King helped guide non-violent protests that led to great achievements in the US:
Montgomery Bus Boycott (1955): led to racial segregation on public buses being ruled unconstitutional in 1956.

March on Washington (1963): led to the passage of the 1964 Civil Rights Act, making racial discrimination illegal in areas such as employment and use of public facilities.

Selma March (1965): led to passage of the 1965 Voting Rights Act, eliminating racial discrimination in voting.
Life's most persistent and urgent question is, 'What are you doing for others?'
As this quote shows, Dr. King believed in taking action, not for yourself, but for others.
In his sermons and speeches, he encouraged us to actively support those around us.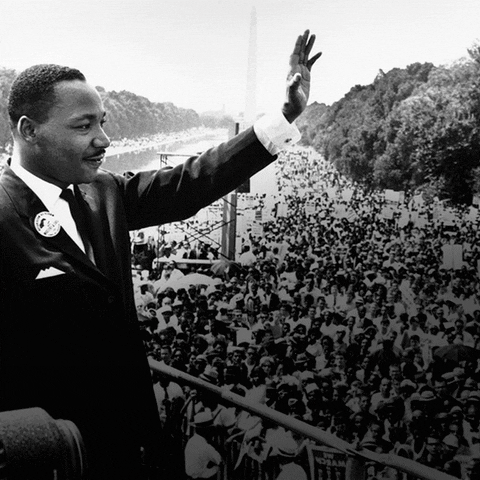 Martin Luther King Jr. also often spoke about the idea of "beloved community".
This idea involves using non-violent methods to overcome differences and conflict and work together for justice and positive change in our society.
If you can't fly, then run. If you can't run, walk. If you can't walk, crawl. But, by all means, keep moving.
In 11 years (1957-1968), Martin Luther King Jr. traveled over 6 million miles to speak up against injustice.
And the road was not easy!
He faced many obstacles, including being arrested over 20 times and suffering from assaults and threats.
But, by not giving up, Dr. King became one of the key contributors to advancing the American civil rights movement.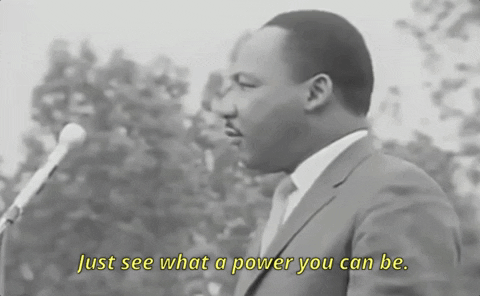 He didn't stop there! Dr. King went on to lead campaigns for issues such as reducing poverty and protesting the Vietnam War.
Even after his death, Dr. King continued to inspire activism and influence non-violent movements around the world.

Quiz
Which of these messages align with Martin Luther King Jr.'s values and actions?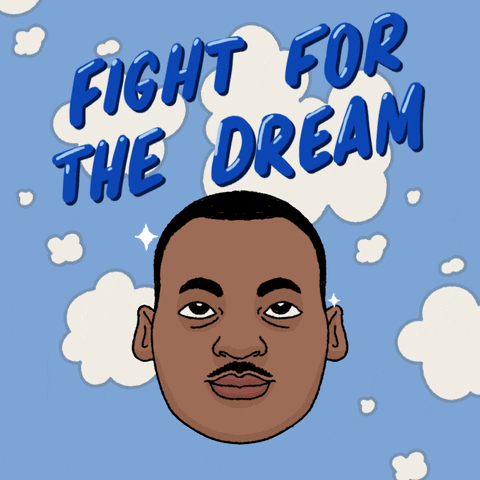 Martin Luther King Jr. showed us the impact that a dream can have. What's your dream?
Your feedback matters to us.
This Byte helped me better understand the topic.
Get support to take action on this Byte