Have you ever wondered how movies are made?
Photo by author
Beyond the behind-the-scenes commentaries and interviews of the major creatives involved, it's a lot of communication and hard work.
And a lot of heavy lifting, literally.
Who does all that heavy lifting? Grips!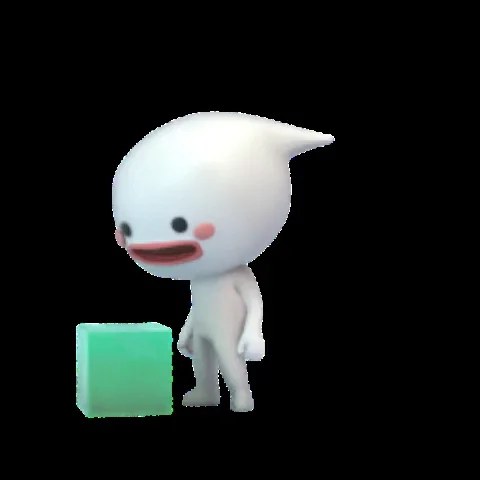 Get a grip on what you'll do
Grips work behind the scenes on movie and TV sets to support the camera and lighting departments with equipment needs.
Grips work under the key grip who works under the director of photography (often called a cinematographer) and sometimes with the gaffer and other departments as needed.
Grips handle the equipment. Whether they're...
storing it on set or in an equipment truck

setting it up for a new shot

moving it

or taking it down
...the grip is busiest from when the director calls "cut" to when they call "action."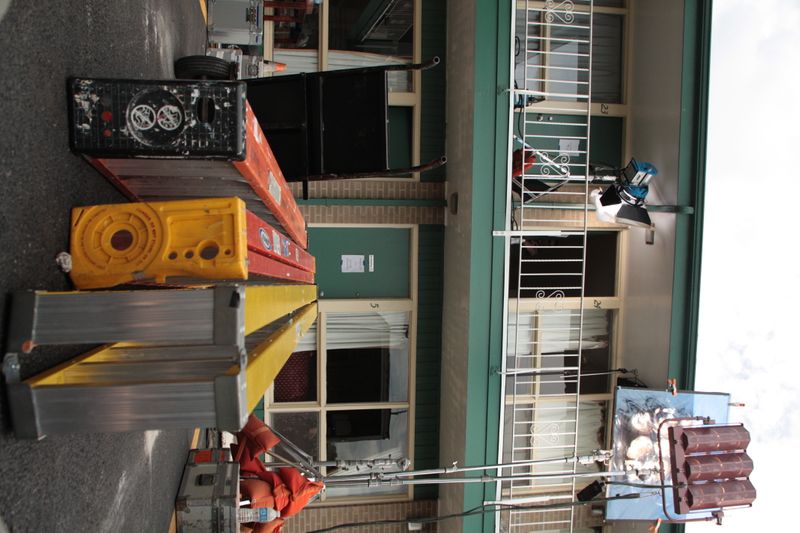 Photo by author
What does every film or tv set have in common?
Every day is going to be different.
You'll need to be ready for a long day, or night, of hard work.
A film can have as many as 100 or more scenes with dozens of shots within each. Each shot has different equipment setups. So you'll be busy!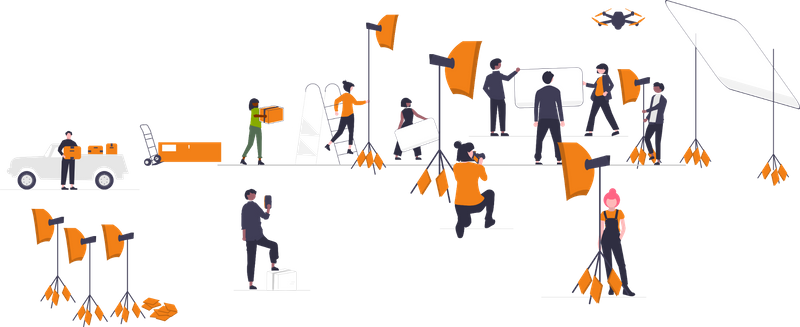 Image created by author using Undraw illustrations and Inkscape
You'll be on your feet constantly. The only real breaks you'll have come when a meal is called for cast and crew, but you can rest your feet during active filming.
There are a few cities you might immediately identify for film and TV production, like Los Angeles, New York City, Chicago, Vancouver, or Toronto.
Grips work anywhere and anytime, like:
cities or towns

parks

underwater

in the air

in or on a vehicle

at a beach

day

night

and more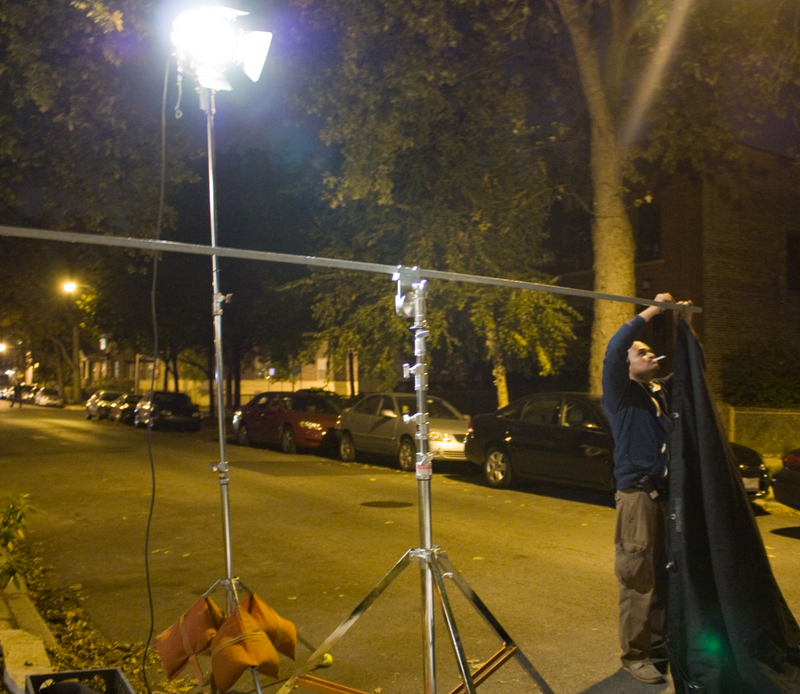 Photo by author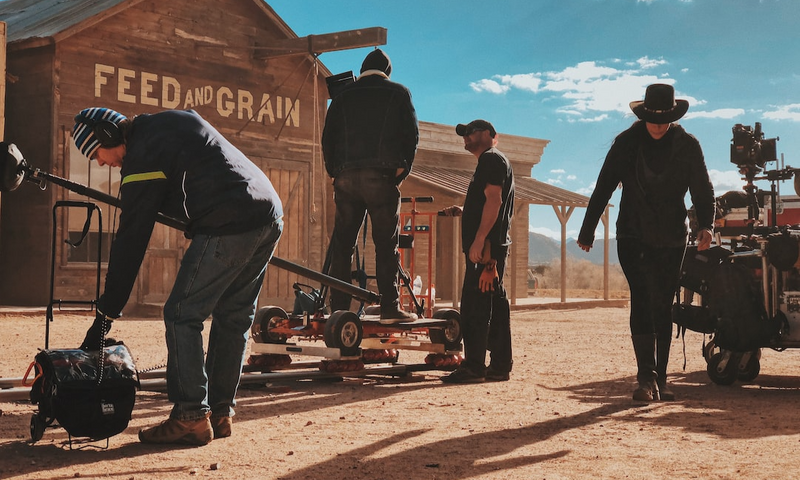 Unsplash image
Typically, grips work in a specific geographical region, near where they live.
Find work and build your network through:
Local film and TV production schools — student films (while typically unpaid) can give you early experience

Local and regional film offices — often have a directory of local talent and other resources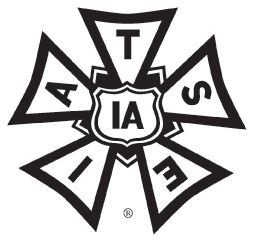 Image from Wikimedia
IATSE (International Alliance of Theatrical Stage Employees, Moving Picture Technicians, Artists, and Allied Crafts) — a union with local chapters that provide resources to members and non-members looking to join, including training

Local equipment rental stores — may recommend grips in their area to out-of-town producers
Wages are similar across the US and Canada, but vary from project to project. A grip's wages will also vary based on whether the project is:
Union or non-union

Location, i.e. production city or non-production city, sound stage or on-location

Film or TV

Budget size
IATSE union wages are between $25/hour and $40/hour.

Higher wages are for a higher budget production, theatrical length films, or production cities.

Lower wages are for lower budget productions, short content, or non-production cities.
Image created by author using Undraw illustrations and Inkscape
You'd love this job if you like...
Working in a variety of different situations

Working with different creative people

Problem-solving

Working both days and nights
Image created by author using Undraw illustrations and Inkscape
You'd hate this job if you don't like...
Uncertainty or changing requests

Heavy lifting

Standing and moving around most of the day

Stress from high demands and time constraints
Quiz
As a grip, you'll do the following (select all that apply):

Want to learn more about film production and being a grip? Check out these related Bytes and other resources:
Your feedback matters to us.
This Byte helped me better understand the topic.
Get support to take action on this Byte