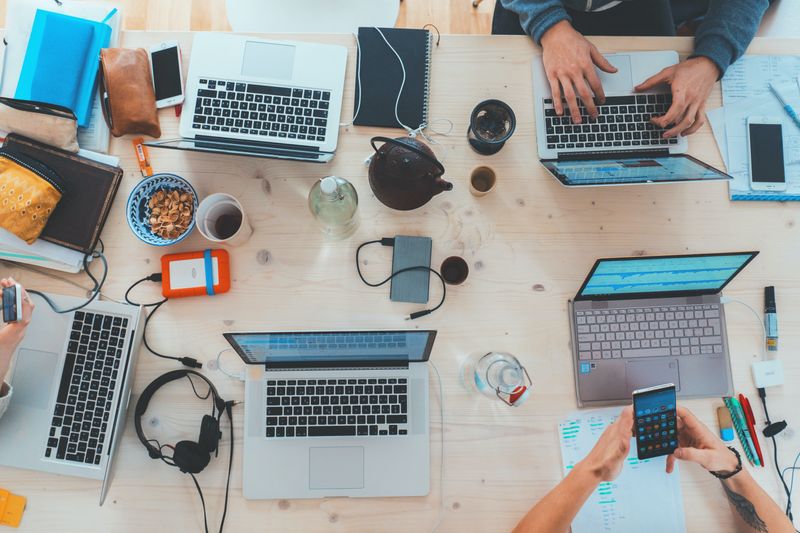 Groups projects are a great opportunity to develop valuable and practical project management skills like communication, teamwork, and leadership skills.
But working in a team isn't always easy, especially when you need to balance different schedules and work styles.
So how can you more effectively keep your group project on track?
Start With A Kickoff Meeting
A kickoff meeting is a great opportunity to get to know everyone on the team. Plan an initial meeting with your group to brainstorm ideas, ask questions, and establish a plan for how your team is going to tackle the project.
During a kickoff meeting it's important to consider:
The main objective of the project and deliverables

The criteria for a successful project

The roles of each group member — what task(s) each person will be assigned to

Deadlines for completing the tasks for the project, as well as the final project deadline
Discuss Roles And Responsibilities
During the kickoff meeting:
Break down the project into manageable tasks and discuss who will take on each task
Discuss which tasks (if any) will need to be completed as a group, as well as which tasks can be completed individually.

Coordinate your workflow with your teamates if certain tasks need to be completed together, or in sequence.

Consider if you'll need to assign other roles — i.e. will it be helpful to assign a group leader or meeting planner?
Create A Communication Plan
Discuss:
How will you communicate — via chat, email, video, or phone call?

Which platforms do your group members prefer to use — Zoom, Slack, etc?

How will feedback be provided and received?
Schedule regular meetups throughout the project.
Meetups are a good opportunity to discuss your project's progress, as well as any challenges or unexpected changes that need to be addressed.
Teamwork is a great way to bring together different points of view, and it can help to spark creativity and fresh new ideas.
To be an effective team player:
Be open-minded and flexible — remember to actively listen to other's perspectives.

Show genuine commitment to meeting deadlines.

Keep your team members updated and informed of your progress — communicate proactively.

Keep yourself (as well as other team members) accountable for the work completed.

Lend a helping hand to support your teammates when they need it.
Scenario: Project Curveball
You're halfway through the project and the deadline is fast approaching...
In a last-minute email, you receive news that your team will also need to add on a presentation to introduce the project to some interested clients.
You'll need to complete most of the project a week earlier to allow for additional time to create the presentation
Quiz
How can your team work together to meet this new deadline?
Your feedback matters to us.
This Byte helped me better understand the topic.
Get support to take action on this Byte