When you think about adding more fruit and veggies to your diet, do you think:
My fruit and veggies always go bad before I can eat them.

I'm going to spend hours in the kitchen peeling and cutting.

I can't just "incorporate" them into my diet, I need to follow a recipe.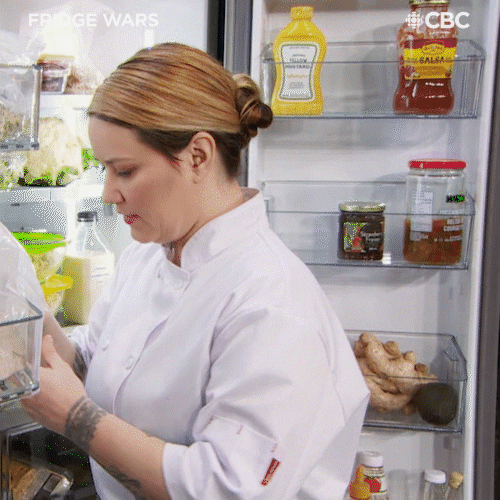 Adding more fruit and veggies to your plate is easy!
It all starts at the grocery store:
Frozen food aisle — Grab bags of fruit and veggies

Canned food aisle — Pick up cans of veggies (low or no sodium) and fruits (no sugar added)

Produce section — Go for pre-washed/cut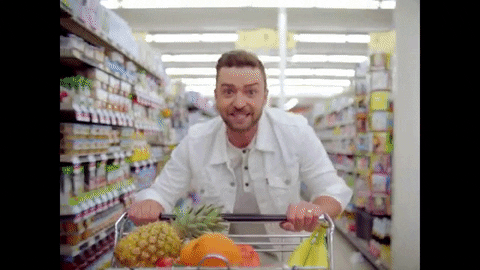 Start your day off right with a serving of fruits and vegetables.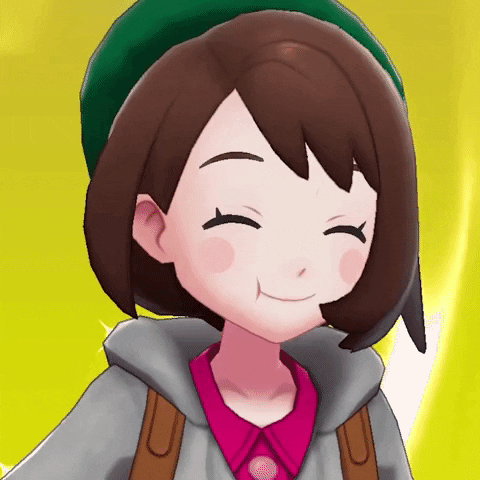 Why not top or add veggies and fruit to your breakfast food? It's easy!
Top it on:
Oatmeal/cereal with chopped fruit

Toast with mashed avocado, tomatoes, olive oil, salt & pepper

Toast with cream cheese and slices of fruit/veggies & seeds

Toast with nut butter, slices of fruit & seeds
Add it to:
An omelet (chopped veggies)

Pancake batter (puréed pumpkin, carrots, squash is great)

A blender full of ice & your favorite dairy/non-dairy liquid (Google "smoothie formula" for easy ways to assemble tasty smoothies)
Adding fruits and veggies to lunch and snacks is a great way to add a twist to your mid-day.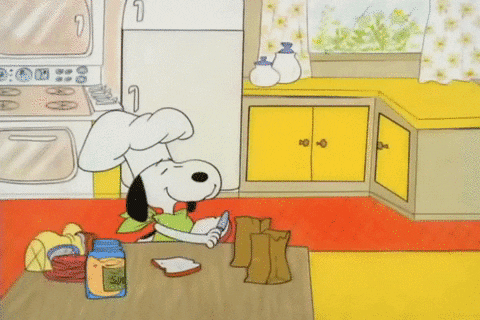 No more boring lunches:
Serve up a hot bowl of vegetable soup

Add vegetables to a wrap or sandwich

Make an interesting salad (Google "salad formula" for easy ways to assemble salads)
A crunchy, creamy, or sweet snack:
Portion 1/2 cup of a variety of fruits and vegetables in a container

Dip raw vegetables in hummus

Spread smooth avocado on veggies

Dip fruit in coconut yogurt

Grab a piece of fruit

Try oven-baked kale/sweet potato chips
Quiz
Misty is a busy student. She wants to add fruits and vegetables to her lunches. What's the easiest way to do this?
You've made it to the end of the day. You realize that you didn't quite add enough fruits and veggies to your meals. Fear not, there's still dinner and dessert!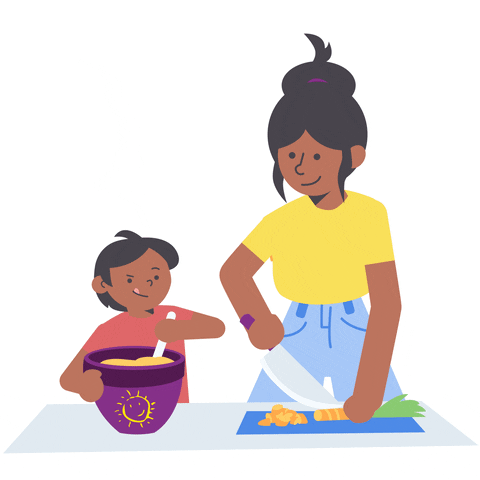 Liven up that dinner or dessert plate with a helping of fruit and veggies!
Your dinner plate:
Throw vegetables into your favorite casserole or pasta dish

Add frozen corn or peas to rice

Roast veggies drizzled with olive oil, spices, & an acid (lemon juice)

Try spaghetti squash or zucchini noodles

Try pizza with a cauliflower crust

Google "healthy vegetable/fruit dishes from ______ (insert country)" for more delicious dinner ideas
Your dessert plate:
Blend fruit for a sorbet

BBQ pineapple or peaches

Add frozen fruit to your baking

Make popsicles from blended fruit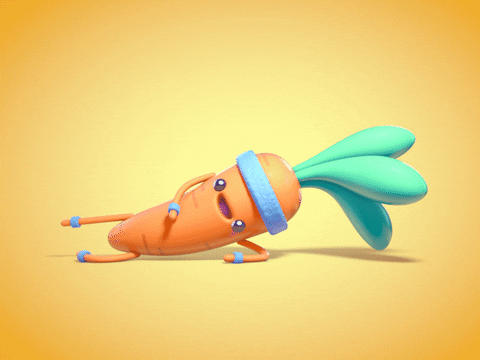 Make a plan to add more fruit and veggies to your diet!
Your feedback matters to us.
This Byte helped me better understand the topic.
Get support to take action on this Byte