"What are your career goals?"
An interviewer asks about your career goals to find out if you're a potential long-term employee who can fulfill the company's mission with attainable goals.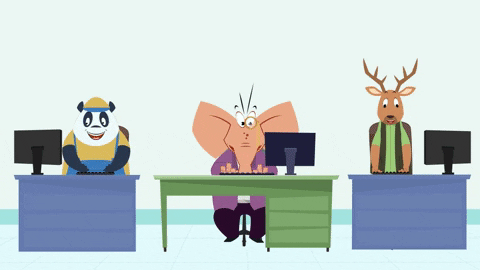 You should:
Read the job description and company's mission to see if they align with your goals.

Consider how your past experience defined your current goals.

Outline a plan to achieve these goals at that company.
We'll follow Erina, who's applying for an international trade manager position at Bloom International, for an example of how to best answer this question.
Before the interview, research the company and job description to make sure that its mission aligns with your career goals.
Erina's goal is to promote equitable trade for women, which fits with Bloom's mission of gender equity in trade.
Erina's Goals
Erina plans to expand Bloom International's small distribution network in the Middle East and North Africa region by promoting women entrepreneurs.
Bloom's Job Description
Bloom is looking for an International Trade Manager who understands marketing, networking, and international trade policies concerning gender equity.
Connect Your Goals And Skills To The Company's Mission
Highlight how your past experience shaped your career goals.
Explain why the company's mission aligns with your goals and relevant skills.
Erina honed her international trade skills at a previous company with an established supply chain network.
She noticed that women entrepreneurs outside of urban economic centers had challenges establishing trade connections, and she wants to tackle this problem so that rural business women can succeed.
She believes Bloom's commitment to gender equity in trade means that it's the right company for her to fulfill this vision.
Set Realistic & Achievable Goals
The interviewer wants to know what you hope to achieve at their company.
Show not only what the company can do for you, but what you can do for the company.
Have realistic and achievable goals set in both the long and short-term. Build them around the company's mission and your professional repertoire.
Short-term
Erina outlines her plan to build equitable trade routes with business women working in informal job sectors.
She aims to bump up her conversational Arabic to business fluency.
Long-term
She'll seek opportunities to build long lasting relationships with business partners via annual conferences, expos, and quarterly workshops.
Erina gave an excellent answer at her interview and it helped her get the job!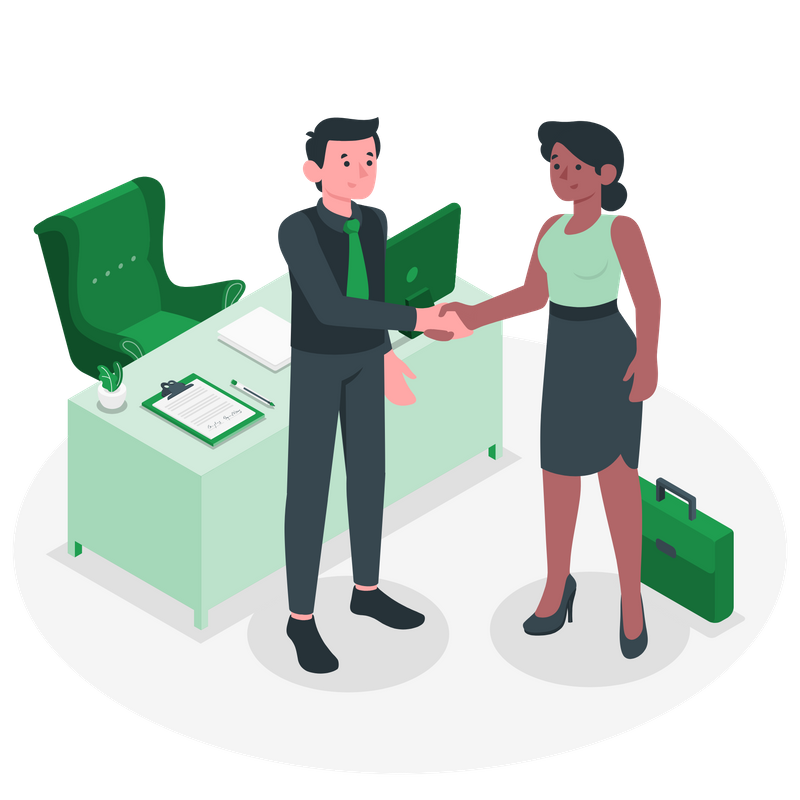 Erina included her past experience, how she would achieve her long and short-term goals, and how these goals will contribute to Bloom's mission.
When I managed a team that oversaw the import and sale of beverages from the Caribbean to North America, I noticed women entrepreneurs in non-urban areas had difficulty making trade connections. I intend to fulfill Bloom's commitment to gender equity by establishing a successful logistics network for rural business women. I will form direct supply chains with women in informal job sectors, negotiate fair prices, and deliver their products to international consumers. This will increase my fluency in Arabic and help expand Bloom's trade routes in the Middle East and North Africa.
Frame your answer with:
past — how did your job experience shape your career goals?

present — how do your goals and skills align with the company's mission and the job description?

future — what realistic and achievable steps will you take to meet long and short-term goals?
Your feedback matters to us.
This Byte helped me better understand the topic.
Get support to take action on this Byte