What is an email signature?
Email signatures are like a digital business card included at the end of all emails. They can be done on your work or personal email in countless ways.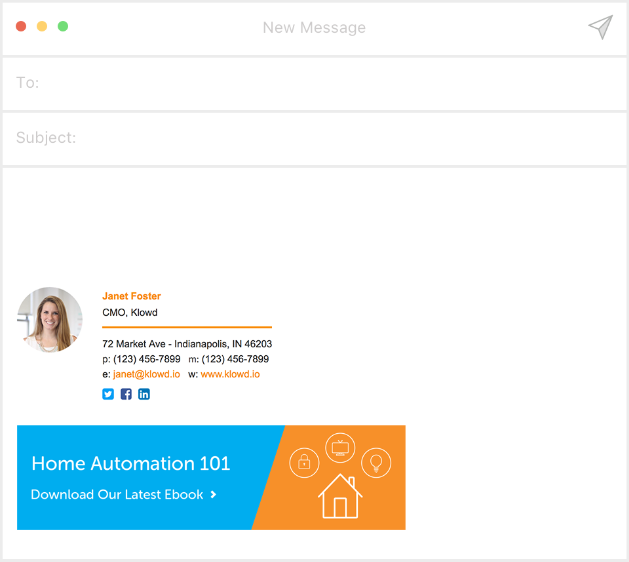 01 | Benefits Of An Email Signature
Gives a professional look to your email

Highlights branding elements like a logo and website URL

Gives many contact options for the recipient to reach you

Builds trust by allowing recipients to learn more about you

Can promote social media channels 

Creates a strong impression in the memory of the recipient after the mail has been read

Acts as supplementary information for possible employers
Many signatures will include some of the information below after your name:
First and Last Names 

Current Title

Company Name

Phone Number

Other contact information
Links to social media, LinkedIn, your website, youtube channel, Instagram, etc.

A photo

Company Logo

Simple Graphics and icons
Quiz
Can an email signature include a quote, personal statement, and links to articles?
03 | Making The Email Signature
A) Using an Email Signature Generator
There are many websites that help you create professional-looking email signatures from templates.
Google or look up "Email Signature Generator." This will allow you to find the most up to date websites that have the best features for east to make templates. You can see an example below:
After making the email signature in the generator, you can copy it and follow the steps in the appropriate video below:
B) Making a signature manually and APPLYING it based on your email provider:
Gmail Signature Instructions
Yahoo Signature Instructions
Outlook Signature Instructions
Other Email Provider
Key Steps:
Settings > Signature

Create an Email Signature

Personalize Colour, style, etc.

Save Settings
Quiz
Will this work for AOL or Zoho Mail?
Always remember to double and triple-check links if they are included in a signature. A broken URL looks unprofessional and can leave a bad first impression.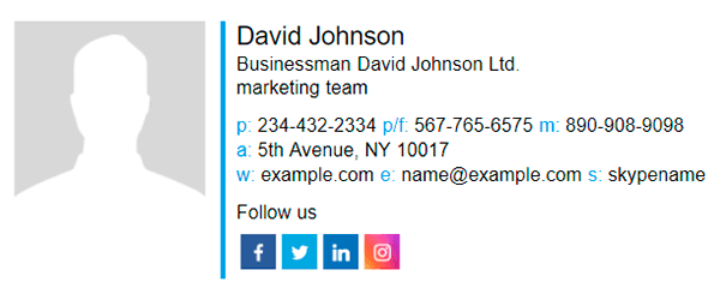 Your feedback matters to us.
This Byte helped me better understand the topic.
Get support to take action on this Byte